Renvela® is indicated for the control of serum phosphorus in patients with chronic kidney disease (CKD) on dialysis.
Renvela® for Oral
Suspension Powder Video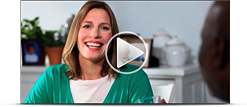 Renvela is the only phosphate binder available in both tablet and powder form.


Learn more
Renassist® Support
Renassist case managers can help identify Renvela reimbursement solutions for patients with or without prescription coverage.


Learn more
Patient Resource Library
Tools and information for your patients.


Learn more
Indication
Renvela® (sevelamer carbonate) and Renagel® (sevelamer hydrochloride) are indicated for the control of serum phosphorus in patients with chronic kidney disease (CKD) on dialysis.
Important Safety Information
Sevelamer is contraindicated in patients with bowel obstruction and in patients with known hypersensitivity to sevelamer carbonate or sevelamer hydrochloride or to any of the excipients.
Caution should be exercised in patients with dysphagia, swallowing disorders, and severe gastrointestinal (GI) motility disorders, including severe constipation or major GI tract surgery.
Common adverse events reported with sevelamer include vomiting, nausea, diarrhea, dyspepsia, abdominal pain, flatulence, and constipation. Other events reported include pruritus, rash, fecal impaction and, less commonly, ileus, bowel obstruction, and bowel perforation.
Uncommon cases of difficulty swallowing the Renagel or Renvela tablet have been reported. Caution should be exercised in these patients and consideration given to using Renvela suspension in patients with a history of difficulty swallowing.
Drug-drug interactions may occur with some medications and should be taken into consideration when instructing patients how to take sevelamer.
Serum bicarbonate and chloride levels should be monitored.
Follow patients for reduced vitamins D, E, and K (coagulation parameters) and folic acid levels.
Patients should be informed to take sevelamer with meals and to adhere to their prescribed diets.
Please see full Prescribing Information for Renvela® or full Prescribing Information for Renagel®.
Click here to learn more about Sanofi's commitment to fighting counterfeit drugs.
Reference:
Renvela [package insert]. Cambridge, MA: Genzyme Corp.